COMBO ESG
A Revolução + Investimentos
Os dois cursos
mais bombados
da EXAME Academy
Agora você pode aproveitar o que há de melhor sobre ESG em nossa plataforma de educação.
O combo dos cursos "ESG: A revolução da sustentabilidade" e "ESG para investimentos" é uma oportunidade única de ter um aprendizado 360º sobre o tema, voltado à carreira, aos negócios e aos investimentos.


Comprando os dois juntos, você pagará 20% a menos do que pagaria ao comprá-los separadamente.
Duração:
7 horas
Modalidade
Online
Certificado:
Tenha 2 certificados após conclusão
Nível iniciante
Nenhum diploma ou experiência
De: R$ 800,00
Por: R$ 599,00
Cursos incluídos
Combo: ESG Revolução + ESG Investimentos
APROVEITE AGORA!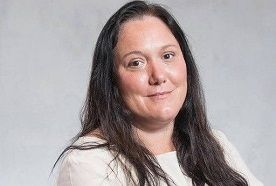 HEAD ESG
Renata Faber
Siga a EXAME Academy no

Receba em primeira mão notícias que irão complementar sua trilha de aprendizado junto conosco e esteja sempre um passo a frente na sua carreira.
30% discount offer!
Click the button to make this offer yours! Limited-time only!