Curso de Investimento: Estratégias Vencedoras com Opções
Quando se ouve falar em opções a gente já pensa em vida de trader, mas não é só pra isso que saber tudo sobre essa modalidade de investimentos serve. O conhecimento sobre o funcionamento das opções é útil tanto para aumentar patrimônio quanto para proteger sua carteira de investimentos, especialmente em tempos de mercado turbulentos. Como tirar proveito das altas e das baixas? Quem explica tudo é o analista Jerson Zanlorenzi, responsável pela mesa de ações e derivativos do BTG Pactual Digital e já foi estrategista de ações e trabalhou em fundos exclusivos. Aprenda a construir suas estratégias de acordo com seu perfil e objetivo de investimento, aproveitando o melhor de cada momento do mercado!
Duração:
9 horas
Modalidade
Online
Certificado:
Tenha certificado após conclusão
Nível Intermediário
Nenhum diploma ou experiência
R$ 1800,00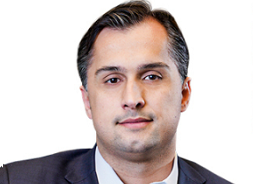 HEAD MESA DE AÇÕES E DERIVATIVOS
Jerson Zanlorenzi
Siga a EXAME Academy no

Receba em primeira mão notícias que irão complementar sua trilha de aprendizado junto conosco e esteja sempre um passo a frente na sua carreira.
30% discount offer!
Click the button to make this offer yours! Limited-time only!